About us
Retail Jobs UK was founded in 2009 and has developed a strong presence in the retail recruitment sector. Emerging from the recession, Retail Jobs UK is just the two of us - that's Barbara King and Keri Levan. 10 years later, and it still is. With earlier retail management careers and recruitment experience, our industry knowledge client side and from a candidate perspective is second to none.
We've helped to launch retail brands in the UK. We've conducted volume recruitment campaigns for fast fashion giants. We've found Heads of Retail and Shopping Centre Directors; HR specialists and senior Buyers and Merchandisers.
Get in touch. We won't waste a second of your time
If you're in need of some retail recruitment support, give us a call. For obvious reasons, you won't be passed around and there are no hoops to jump through. You'll immediately be talking to someone who knows all about the challenges you're facing, and how to solve them. You'll also be talking to someone who really cares.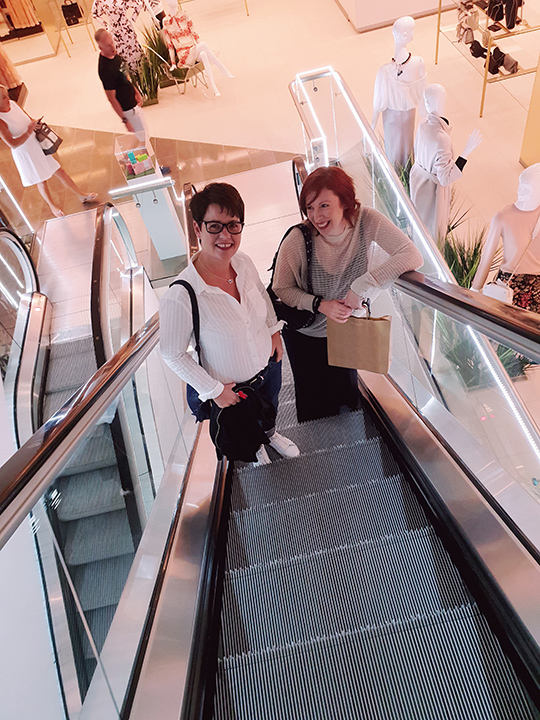 email: barbara@retailjobsuk.net
tel: 07769140333
email: keri@retailjobsuk.net
tel: 07769140334
Always strived to understand exactly what you want and provides high quality candidates



Regional Manager: Fashion & Beauty
I would work with Keri and Barbara again and would recommend them to anybody that was looking for a retail recruitment specialist!



In House Recruiter Fashion
The team take the time to establish the needs of the business. Their extensive Retail Experience means that they can offer alternative solutions. Upfront & honest



HR Manager: Decorative Living & Homewears company
They work to get the best results no matter what the job or the area and get it done every time



HR Fashion Retailer
Our values
Transparency - An open and honest process for candidate and client.
Protecting relationships - Developing long lasting, meaningful relationships with our candidates and clients.
Flexibility - We work around you, the client.
Respect - We are all about service: we treat every vacancy and candidate with the utmost respect.
Our Diversity and Inclusivity Commitment
Retail is for All.
Retail Jobs UK are truly committed to inclusive recruitment.
It is our policy to treat all clients, job applicants and candidates equally and fairly; regardless of race, colour, nationality, ethnic origin, religion or belief, gender, trans-gender status, sexual orientation, marital status, relationship status or disability. Our recruitment process is based entirely on the competencies and skills of each specific role.
We promise to work together with our candidates and clients to promote a more diverse and inclusive retail sector; one which attracts all candidates from every walk of life.